Do you have a slow or clogged drain in your bathroom, kitchen or laundry? Is dealing with drain problems a constant pain? Then you'll need to talk to our blocked drain plumbers in the Hills District.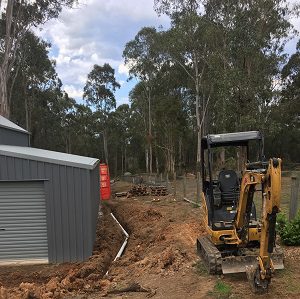 But now, with "Swag Plumbing Baulkham Hills", your search for a good plumber in the Hills District just became a lot easier, because our qualified blocked drain plumbers do both drain cleaning and plumbing.
Did you know that it is important to have your drain and sewer lines inspected regularly to make sure they are ready when you need them?
We have the correct plumbing tools, the knowledge and the experience to fix any drain problem, anywhere inside or outside your home, all the way to your septic system.
Our Complete Drain and Sewer Cleaning Service includes:
Video inspection of drain and sewer lines
Clogged toilets
Bathroom sink and tub drains
Kitchen sink drains
Slow drains/standing water
Garbage disposals
Main sewer line cleaning
Repair or reconstruction
Broken or frozen pipes or drains
Call Your Local Blocked Drain Plumbers and Emergency Plumbers on (02) 8806 3721
We are the best blocked drain plumber and emergency plumber in Blacktown, Baulkham Hills, Castle Hill, Hawkesbury and Parramatta. With many years drainage and plumbing experience, our blocked drain plumbers are highly qualified and experienced.
Our blocked drain plumbing specialists have been trained to identify the problem, solve the problem and help you to prevent the problem from recurring in the future.
Whether it's your bathtub, shower, toilet, sink, floor drain, laundry tub, stand pipe, condensate pipe, or rain gutter, we can clean it.
At SWAG Plumbing, we offer:
Same day drain and sewer cleaning
24/7 emergency plumbing service
If you have a stubborn drain problem or if you need your drains cleaned, call us at (02) 8806 3721. Our specialists can take care of all your drain cleaning needs.