If you are lo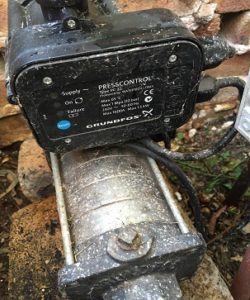 oking for a plumber, we can help.
"Swag Plumbing Baulkham Hills" is a full-service commercial and residential plumbing service company in the Hills District. We are a fully insured and licensed plumbers in Baulkham Hills serving customers through out Blacktown, Hawkesbury, Hills District and Penrith. Our many years of experience in the plumbing industry mean that you can be confident of getting quality, professional plumbing work done at your property.
We, at SWAG Plumbing, care about our clients and their satisfaction. Our plumbers always strive to provide the highest quality service and employ only the best plumbing professionals. Our staff are well trained, experienced and highly qualified so you get excellent service and value.
Plumbing Jobs Big or Small – Our Plumbers at SWAG Plumbing Can Fix It Now!
Our plumbers in Baulkham Hills do everything from laying new water pipes to installing new toilets. Our blocked drain plumbers from SWAG Plumbing can unblock drains and sewers. The latest pipe patching technology can mend broken pipes and drains below ground – this means no more digging around your property and save you time and money.
The plumbers at SWAG Plumbing understand your plumbing requirements to keep ticking over with as little interruption as possible.
We test and check your pipes thorughly before they become bigger more expensive problems. If you think you might have a leak, or something in your plumbing isn't working as well as you'd like it to, give our plumbers in the Hills District a call now.
Remember, the longer you leave water leak problems, the worse they can become. Don't forget, plumbing problems can also cause other maintenance issues such as waterlogged carpets and rotting floorboards.
With our years of experience as master plumbers, we are able to quickly resolve any issues you may have, whether residential or commercial.You satisfaction is guaranteed. We stand behind our work.
Have a plumbing emergency? No problem. Call us any time; day or night, we can help. We look forward to serving you!Feel free to contact us at (02) 8806 3721 for a free estimate and for all of your plumbing needs.